Ranchi: The Bharatiya Janata Party will announce an alliance on Sunday for the Jharkhand assembly elections. BJP's national executive president Jagat Prakash Nadda will hold a press conference at five in the evening and announce whether there will be an alliance with the All Jharkhand Students Union (AJSU) party. It is being told that the assembly candidates can also be announced in the evening itself. However, it is not clear how many phase candidates will be announced.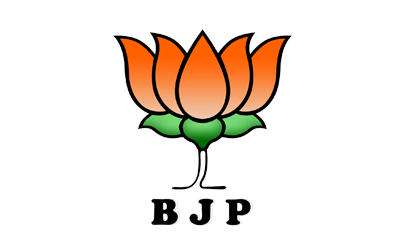 It was told earlier that the party in Sudesh Mahato's alliance with AJSU will contest the elections and will simultaneously declare three phase candidates. However, there was no talk on alliance with Azu on Saturday and Sudesh Kumar Mahato returned from Delhi to Ranchi. After this, it was being said that Sudesh Mahato is looking for other options. Meanwhile, there is a continuous round of meetings in New Delhi with senior leaders of Chief Minister Raghuvar Das's party.
It is said that Sudesh Mahato is adamant to contest on 17 seats, then the Bharatiya Janata Party wants to give him 10-11 seats. There is a long standing alliance between the two parties in Jharkhand. There have been alliances between the two parties even before the elections and even after the elections. Sudesh Mahato himself was defeated in the 2014 assembly elections. Chandraprakash Chaudhary of his party was made a minister. When Chandraprakash Chaudhary was elected to the Lok Sabha, Jugasalai MLA Ramchandra Sahis was replaced in his place.
It is noteworthy that the notification for the first phase elections was issued on 6 November. November 13 is the last date for filing nominations for 13 assembly seats in 6 districts in this phase. So far no party has declared all its candidates. The maximum number of 9 candidates has been announced by Babulal Marandi's party Jharkhand Vikas Morcha (Prajatantrik). At the same time, the Communist Party of India (CPI) has announced its five candidates. There are only two candidates for the first phase.
The Rashtriya Janata Dal, the constituent of the UPA or the Grand Alliance, has announced candidates for three seats of its share. Satyanand Bhokta from Chatra (ST), Vijay Ram from Chhatarpur (SC) and Sanjay Singh Yadav from Hussainabad have been nominated by RJD. The Congress and JMM have not yet disclosed the names of their candidates. The JMM was supposed to announce its candidates on Saturday, but Hemant Soren postponed it due to lack of consensus on seat coordination with the RJD.
Babulal Marandi's party JVM (P), Tileswar Ram from Chatra (ST), Mahatma Oraon from Bishunpur (ST), Rudra Kumar Shukla from Panki, Dr. Rahul Agarwal from Daltonganj, Anju Singh from Bishrampur, Dharmendra Prakash Badal from Chhatarpur (SC) , Has given ticket to Suraj Kumar Gupta from Hussainabad and Vijay Kumar Kesari from Bhawanathpur.
The CPI has made Janeshwar Bhuiyan a candidate from Chhatarpur (SC), and announced the ticket of Rameshwar Prasad Akela from Hussainabad seat. Apart from this, the party has also declared candidates for the three seats of the third phase. Mahendra Pathak from Mandu, Vinod Bihari Paswan from Simaria and Aftab Alam Khan from Bermo will contest.