Nagpur. The last match of the three-match T20 cricket series between India and Bangladesh will be played in Nagpur this evening. In the earlier two matches, both the teams have retained the series by winning one match each. While India had to face defeat of Bangladesh in the first match, in the second match, due to Rohit Sharma's brilliant innings, India defeated Bangladesh. In such a situation, the third match is going to be like a final. Both teams are excited and want to capture the series.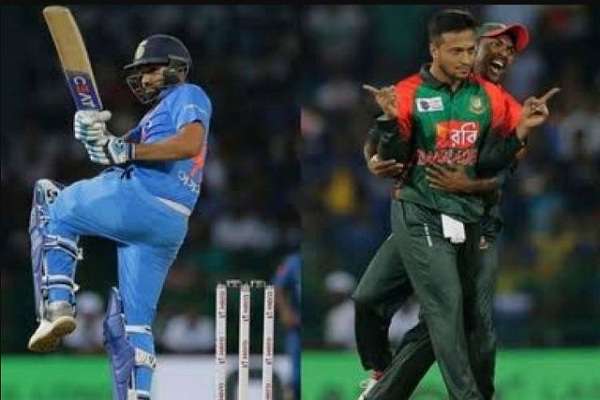 Rohit Sharma likes Bangladesh's bowling too much, Rohit Sharma has scored five fifties in ten innings in T20 against Bangladesh. If he hits a half-century in the third T20 today, Virat will reach the top jointly with Kohli in terms of scoring the most fifties against an opposition team. Virat has scored six fifties in fifteen innings against the same team.
In this match, Rohit would like India's fast bowlers to improve their performance. The team management may give a chance to Shardul Thakur in place of fast bowler Khalil Ahmed. There have been 11 International T20 matches in this ground, in which the team batting first has won 8 times and the team chasing runs has won 3 times.
In international cricket, Rohit Sharma has hit 398 sixes in all three formats. If he hits two more sixes, he will become the first Indian to hit 400 sixes and the third batsman in the world. This record has previously been set by Chris Gayle. Rohit has hit 51 sixes in Test cricket, 232 sixes in ODIs and 115 sixes in T20 Internationals.