The country's foreign exchange reserves rose for the sixth consecutive week to a record level of $ 446.10 billion. According to data released by the Reserve Bank, the foreign exchange reserves increased by $ 3.52 billion to $ 446.10 billion for the week ended November 1, a record level so far.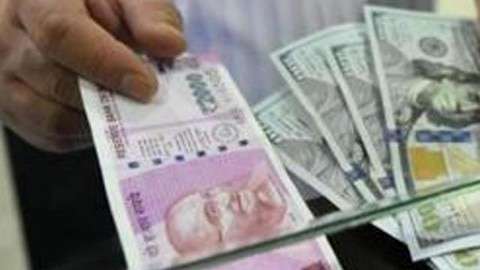 This is the sixth consecutive week when it has seen an increase. Earlier, in the week ended October 25, foreign exchange reserves had increased by $ 1.832 billion to $ 442.58 billion. In six weeks, it has increased by $ 17.53 billion. Foreign currency assets, the largest component of foreign exchange reserves, increased by $ 3.20 billion to $ 413.65 billion in the week ended November 1.
During this period, gold reserves rose by $ 301 million to reach $ 27.53 billion. In the week under review, the reserves with the International Monetary Fund rose by $ 10 million to $ 3.65 billion and the special drawing rights increased by $ 2 million to $ 1.44 billion.
Spot prices were softened by subsistence in gold and silver. In the previous week, gold prices fell by about Rs 180 per 10 grams and silver by Rs 1800. Gold opened at Rs. 38920 on Monday at the start of trading and stopped at Rs. 38740 per ten grams on Saturday. Trading in silver started at Rs 46575 while on the last day, the transactions were at Rs 44875.
Gold in the high 39010 low in the workings sold 38700 rupees per 10 grams. Silver traded up by 46775 rupees and below Rs 44850 per kg. On the last day of trading, gold sold for $ 1459.00 and silver 16.76 cents per ounce in the foreign market.