While Sonam Kapoor is a female actress, the kind of offbeat films she dares to make has made her a different identity. 'The Zoya Factor' is also such a low-budget and slightly out-of-tradition film. Based on the book by Anuja Chauhan, the film provides excellent entertainment, although it is also slow to get somewhere. The story of this movie is very simple, but interesting and comments on two features of our society ... blind imitation and cricket.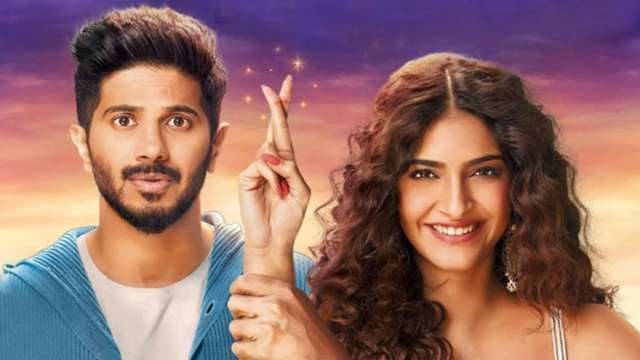 Often, we tend to think of something or someone as 'Lucky' for ourselves. This phenomenon becomes even stronger because of our blind imitation. The truth is that successes or failures in life depend on our ability, hard work and effort. The game of success-failure is a natural process of one's life. It means more than blindly following anything or anyone, for how deeply we have lived our lives. The film goes on to say this deep thing very lightly.
By the way, this film is average in terms of filmmaking, but it matters in the current social context because people are killed by the crowd only because of blind imitation or to fight it. Often the news comes out that the angry mob killed someone just because the person was suspected of witchcraft or witchcraft.
It is regrettable that in our society there is talk of development and modernization on the one hand and blind imitation, on the other hand, also promote religious provocation. Unfortunately this trend of blind imitation is becoming more visible in our younger generation.
'The Zoya Factor' speaks of the same ancient behavior and that of cricket, which is a manifestation of people's obsession. A clever and ordinary girl, considered to be an Indian Lucky Charm, is first considered a 'goddess' and when she rises against the blind imitation, she immediately becomes a 'witch', 'witch' or 'country'. Treacherous'. The story is told in a very simple and funny way. But immediately the horrific events revolve around people being killed as they raise their voice against blind immorality.
Cricket and faith are two things that are much liked in our country, and while talking very lightly on such sensitive issues, the film engages the audience through humor. Cricket politics and business that utilize the blind imitation of people for their benefit, as well as a love story. But in the middle of all this, the film brand offers some 'Loudley' ads. Something could have been avoided.
Nowadays some films are using a new style; instead of a narrator, the actor directly addresses the audience, which sometimes seems like an interesting way of telling a story because it is a way for the audience to repeat drama and originality. The difference between the two is However, the real narrator of the film is Dastan Go Shah Rukh Khan.
Salman makes an impact in the role of a serious, diligent and capable cricket captain. Sonam Kapoor is the role of this clever girl, Angad Bedi and Abhilash Chaudhary also impress. Director Abhishek Sharma should be praised for making a light film on such a sensitive issue. In the same way, it can have some effect on the ideas of the people. Shankar-Ehsan-Lai's music is nothing special.
Overall, 'The Zoya Factor' is a fascinating romantic comedy that has no problem watching on weekends.