The head of the ISRO. Sewan revealed some important points about the Chandrayan-2 mission on Friday, in which he also said that now hopes for landing on Vikram are gone. "We are not able to connect with the lander," he said. Now our next priority is the Gagan Yan Mission. "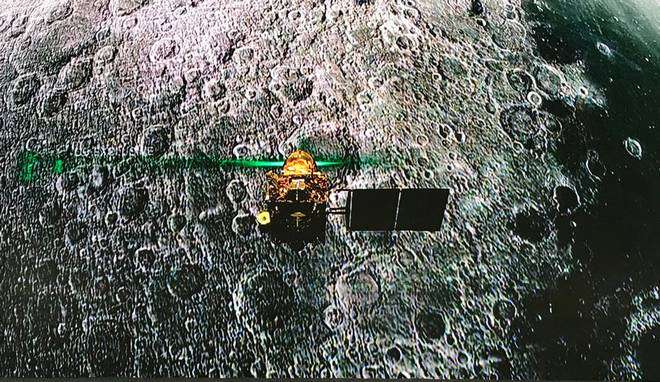 "The Arbiter is doing very well and it is hoped that it will provide some information about the moon to the ISRO," Sewan told a news release on the Chandrayan-2 mission. He said that the arbiter has 8 instruments and all the instruments are working properly. These instruments work separately separately.
It is noteworthy that on the night of September 21, the moon is beginning to dawn, and with the darkness of darkness, the hopes of contacting Chandran-2's lander Vikram are almost gone. It is also worth noting that the life of a lander is equal to 14 days on Earth, ie 14 days on Earth. Since the failure of soft landing on the morning of September 7, Lander Vikram fell sharply on the moon's surface, and now completing 14 days on September 21, it is time for Vikram's life to end anyway. Now the 'Vikram' will take the moon's cold night in its wake, and this cold is deadly.
India did not succeed in landing lander soft landing on the moon, but the arbiter is spinning the moon with glory. The period of this orbiter was set to one year, but later scientists said that it contained enough fuel that could work for about seven years.